School will be back in session before you know it! If it hasn't gotten to you yet then it will in just a few short weeks. We start back on August 17th around here. So one last vacation before we go back to the grind. (Leaving for Lake Powell on Saturday!) If you are looking for some great back to school deals on computers and equipment then you definitely want to check out #HPSavings!
HP Small Business Workstation Sale:
15% Off & Free Shipping on All Workstations
Coupon Code: bizEstreet
Some restrictions apply.
Valid through 9/30/17
Happy back to school deals shopping with #HPSavings!
If you haven't entered yet there's still time to get in on this dandy of a giveaway!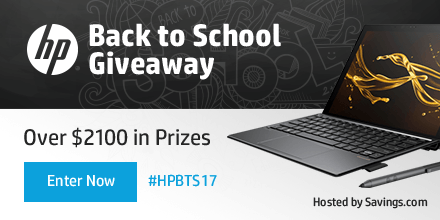 Enter to win HERE.
Good Luck!
***
Follow Seeing Dandy on Facebook
And…
Click below to get all the dandy in your inbox!