Confession time: This posting contains affiliate links which means I earn a percentage of the sale and that helps to keep this blog going. Another confession that you probably already know about me: I like to shop. I also like a good deal. When you combine the two together then I'll be buying it all up. That's how I save money. The Macy's Friends & Family Event only comes around every once in a while. And when it does I smile real big. Because the deals are ridiculously dandy.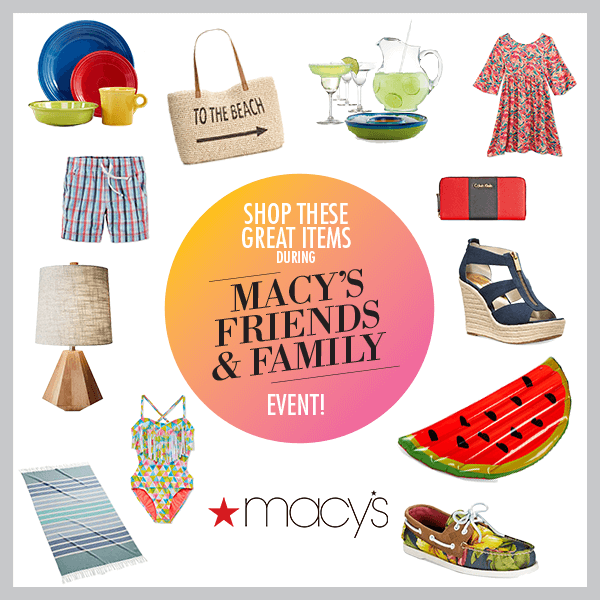 Here are just a few of my favorites from the Macy's Friends & Family Event…
Dandy Deal #1: Full/Queen Comforter Set for only $44.98.
That's over 70% OFF!
Dandy Deal #2: Coach sneakers for only $45.
When these beauties are only $40
Dandy Deal #3: Pima Cotton bath towels for under $12.
Dandy Deal #4: Women's t-shirts for only $7.50.
Dandy Deal #5: Little girl's leggings for only $3.
I hope you enjoy shopping this friends and family event as much as I do. Have a very dandy week and stay tuned for more of these great dandy deals!
Deal Details:
Extra 25% Off Most Items During Macy's Friends & Family Sale.
Free Shipping on Orders of $25 or more.
Promo Code: FRIEND
Sunday, April 24th through Monday, May 2nd.